LOCATION
Placed in a strategic location
Córdoba is the gateway to Andalusia and the centre of an important communication network with the rest of the region. It is also the most populated region in Spain, with a market of more than 8.4 million inhabitants with a middle-high purchasing power.
Located at 111 meters above sea level, Cordoba acts as a natural link between two continents, Africa and Europe, at the meeting point between the Atlantic and the Mediterranean.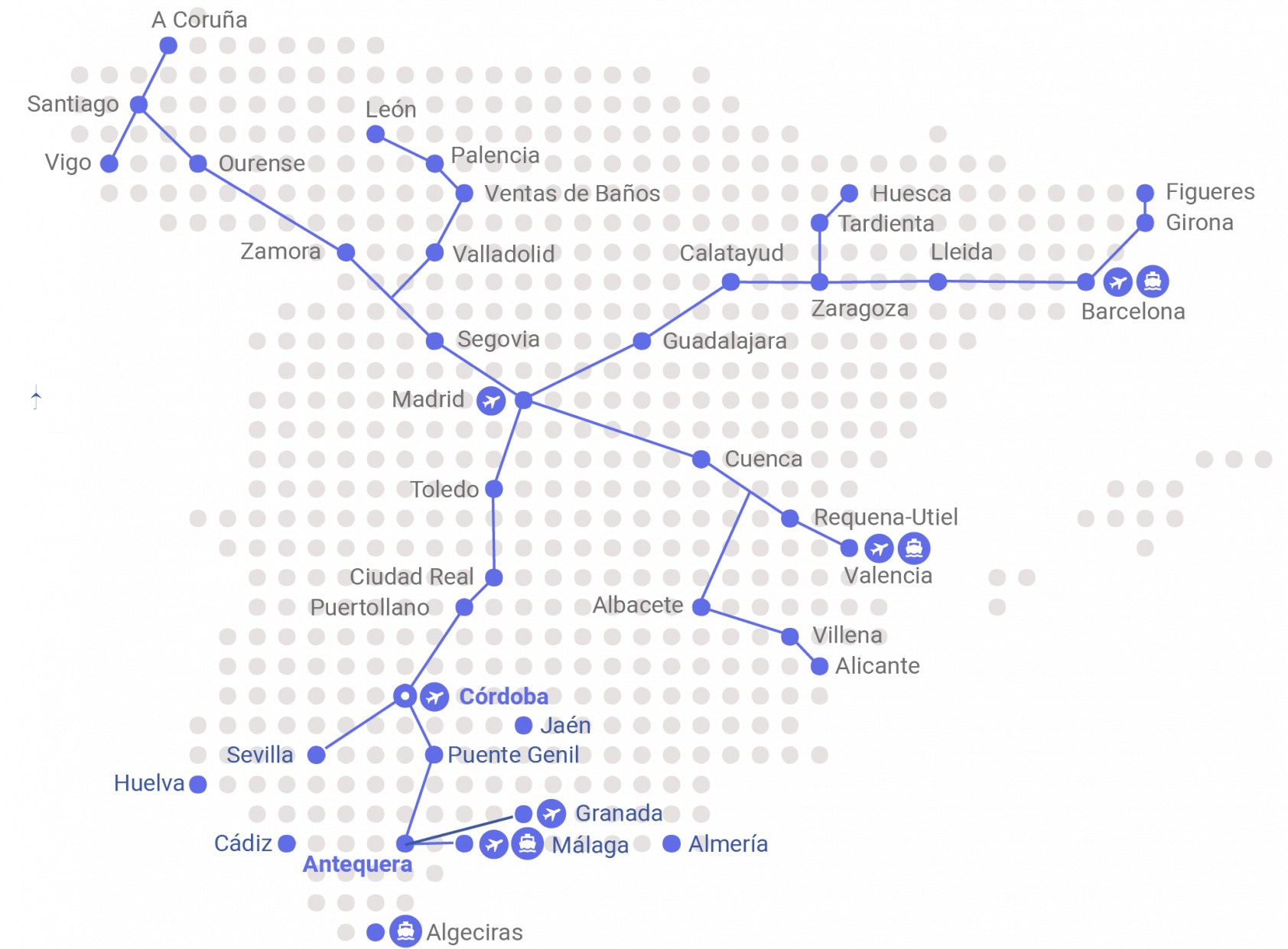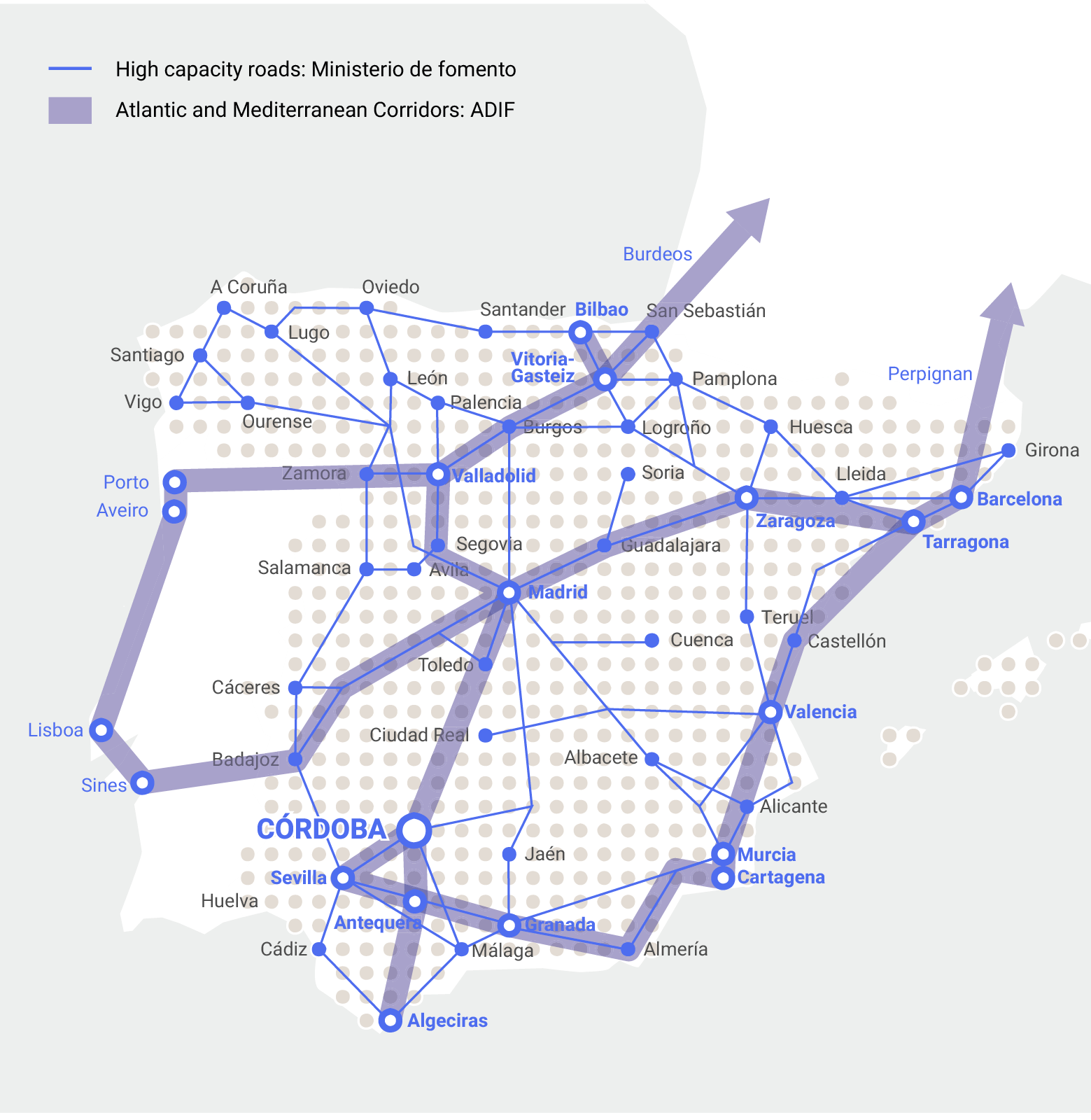 INFRAESTRUCTURES
Enhanced mobility
Thanks to its excellent transport infrastructures, Córdoba is easily accessible from any national and international destination, offering investors access to fast and safe networks for the movement of people and goods.
The city has access to the main national roads and  the great freight rail routes (Atlantic Corridor and Mediterranean Corridor), which are essential to connect the transport networks of the South with the rest of Europe.
Roads
Thanks to an excellent road network, Córdoba is well connected with the rest of Andalusia and the country. The main routes passing through Cordoba are the Autovía del Sur (A-4), the Autovía de Málaga (A-45) and the Nacional 432.
Port
Córdoba is 165 and 294 kilometers from the ports of Malaga and Algeciras, respectively.
Algeciras is the leading container port in Spain and one of the most important ones in Europe.
Railways
Córdoba is connected with the main Spanish capitals thanks to the AVE (Spanish High Speed Rail) and the Railroad Network. The city is located at the fork in the line that connects Madrid with Malaga, Seville, Cádiz and Huelva.
Cordoba also has a freight terminal and is served  by two large freight lines (Atlantic Corridor and Mediterranean Corridor), essential to connect the networks of the South with Europe.
Airport
Córdoba has its own airport, 6km from the city. It is managed by AENA and operates jet or propeller aircraft with up to 80 seats. Currently it handles commercial, health, military and passenger charter flights, though there are plans for regular passenger flights in the future.
Córdoba is connected to the international airports of Madrid, Malaga and Seville within 2 hours.
Journey Times
Journey times to the main spanish cities